Commercial Roofing Contractor in Marion, IN

Among Indiana's top 1% of contractors awarded Platinum Preferred by Owens Corning.
Commercial Roofing in Marion, IN
Kingdom Roofing has been a top-rated commercial roofer in Marion, Indiana for 10+ years. Our experienced and highly trained team offers a variety of commercial roofing services for any size project and any size budget. From metal roofing to flat & low slope roofing, our contractors will exceed your expectations with high-quality materials, safety measures, and quick, quiet installations. 
We believe in giving back to the community that has allowed us to practice our craft for so many years. Thanks to our team's dedicated work ethic, Kingdom Roofing was able to earn the PlatinumPreferred roofing contractor status after passing the Owens Corning Installation Workmanship Inspection. With this honor, we're now among the 1% of Indiana roofers able to offer free additional warranties, exclusive financing options, and 3D project modeling services for our clients.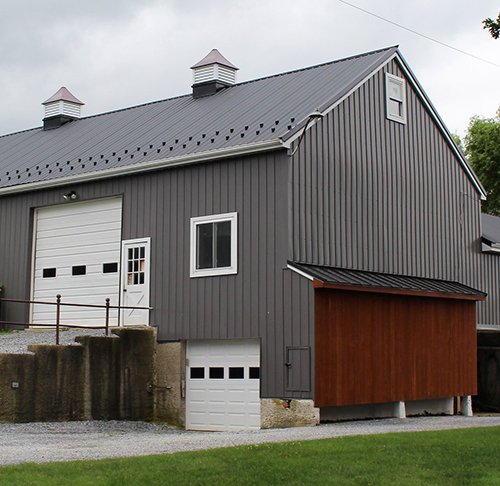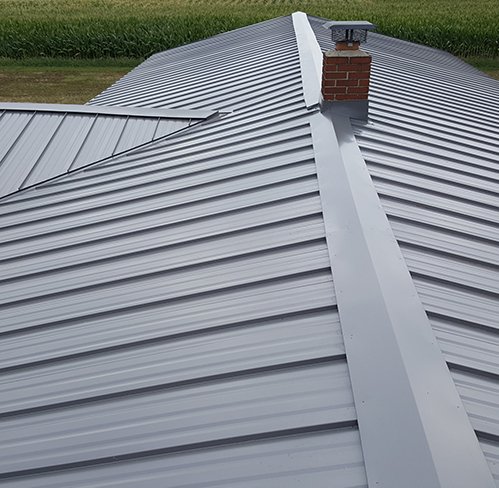 Commercial Roofing Services for Marion, IN
Our roofing services and products have been specially designed to provide our commercial customers with long-lasting, durable, and customizable roofing solutions. We guarantee 100% American-made products, excellent installations and repairs, and a long-lasting roof that will be the last one you ever need. 
Commercial Roofing Repair
Has your area recently experienced heavy storms, or have you noticed new leaks, punctures, or other damages to your roof? It's time to contact Kingdom Roofing for a free inspection. We visit your property and carefully look over any level of damage your roof has sustained, including clearing snow off your roof. 
After our inspection, we'll work with your insurance adjusted and bill them directly to ensure that you can get the most out of your claim. When it comes to roofing repairs, our team is focused on acting quickly and efficiently so that our clients can get back to business as quickly as possible. 
Metal Roofing
If you're looking for commercial roofing that will last a life-time, metal roofing offers incomparable energy efficiency, weather resistance, and durability.
Our metal roofing materials come from Isiah industries, a company that's been manufacturing metal roofing in American for 40+ years. Kingdom Roofing offers an exclusive range of options for commercial customers to choose from, including:
Custom rolled standing seam panels

High-rib metal systems that can be installed as low as 1/12th pitch

Retrofit roofs that lay directly over our current metal roof
All our metal roofing options come in a variety of textures and styles to meet any customer's aesthetic needs, including Kynar finish options–you, know, the finish used on FedEx buses, commercial planes, and UPS trucks. 
By choosing Kingdom Roofing's metal roofing products, you'll save money immediately and long-term, as well as lengthen your building's lifespan.
Flat & Low Slope Roofing
Single-ply membrane roofing is the perfect choice for a flat or low-sloped commercial roof. Thermoplastic membranes are manufactured to be ultra-durable, energy-efficient, and resistant to a multitude of external stressors, including:
Fire

High Winds

Chemicals

Grease

Punctures

Weather Extremes
Kingdom Roofing offers roofing membranes manufactured by the American company, Duro-Last. Their products are precision-fabricated for quick installations, meaning a minimal amount of downtime and low disturbances for your commercial business. Duro-Last's products are also expertly engineered, pre-fabricated, and custom-built. 
Our team's extensive knowledge, training, and skills ensure that your selection of singly-ply membranes for your flat or low-sloped roof will last a lifetime. Contact Kingdom Roofing today to discuss your next project.
HOA & Multi-Family Roofing
If you're seeking roof installation, replacement, or repairs for your HOA or multi-family building, look no further than Kingdom Roofing. Our team specializes in the repair, maintenance, and installation of these properties, and our extended warranty guarantees that this is the last roof you'll ever buy.
Our financing options make every project possible, no matter how big or small the budget, and our free interactive 3D visualizations will always keep you informed about what to expect for your roofing projects.
Award-Winning Contractors that Customers Rely On
Kingdom Roofing is proud to serve Marion as award-winning commercial roofers. We fundamentally believe in giving back to our neighbors, so we value our non-profit and charity work as much as our commercial roofing projects. By electing to work with Kingdom Roofing, you're investing in a company dedicated to providing you with the last roof you'll ever need. 
Our team of expert roofers is certified, experienced, and efficient, guaranteeing that any commercial project will be completed in the quickest amount of time possible, with the best results possible. Call us today to talk about your next project.