ROOF REPLACEMENTS • NEW INSTALLS • REPAIRS
Rubber Roofing in Indianapolis

Among Indiana's top 1% of contractors awarded Platinum Preferred by Owens Corning.
Rubber roofing is a great choice of roofing material for low-sloped or flat roofs due to its durable nature and water resistance. However, like all construction choices, you should consider both its advantages and disadvantages before you commit to using rubber roofing.
TPO
TPO is the newest addition to the roofing material market. It comes with its own set of advantageous characteristics, but its youth can also make it unreliable.
TPO is very durable, and can withstand different types of surface damage

Since it's not make with plasticizers or other chemicals, it's more environmentally friendly

TPO usually comes in a white color, so it will reflect the sun. By choosing TPO you're guaranteeing you'll be spending less money on A/C during the hot months

The seams are more durable since they're hot welded together. They've been described as being four times stronger than EPDM seals

TPO can also be used to make new TPO membranes after it's been retired
Regarding its disadvantages, because it is so new (it only came on the scene in the 1990s), it doesn't have the same reliable formula, structure, or manufacturing market as the other rubber roofing types. So, depending on who you buy from, you could be spending a ton of money on TPO that won't last more than a few years. 
PVC
PVC stands for PolyVinyl Chlorine. Chemically, it's close to TPO in its durability, flexibility, and hot welded seams, but because it also has chlorine salts and plasticizers it has some different pros and cons than TPO.
Pros
Similar to EPDM, it's been in the roofing market for a long time–nearly 50 years. This means manufacturers can be more trusted in delivering reliable roofing, and you can find a roofing contractor who specializes in laying PVC a lot easier.

Also similar to TPO, its light colors are energy efficient, and will keep your AC needs low in warmer months.
Cons 
Of the few disadvantages of PVC, the biggest is its chemical formula. It can cause PVC membrane to degrade a lot faster than either EPDM or TPO and it's less environmentally friendly.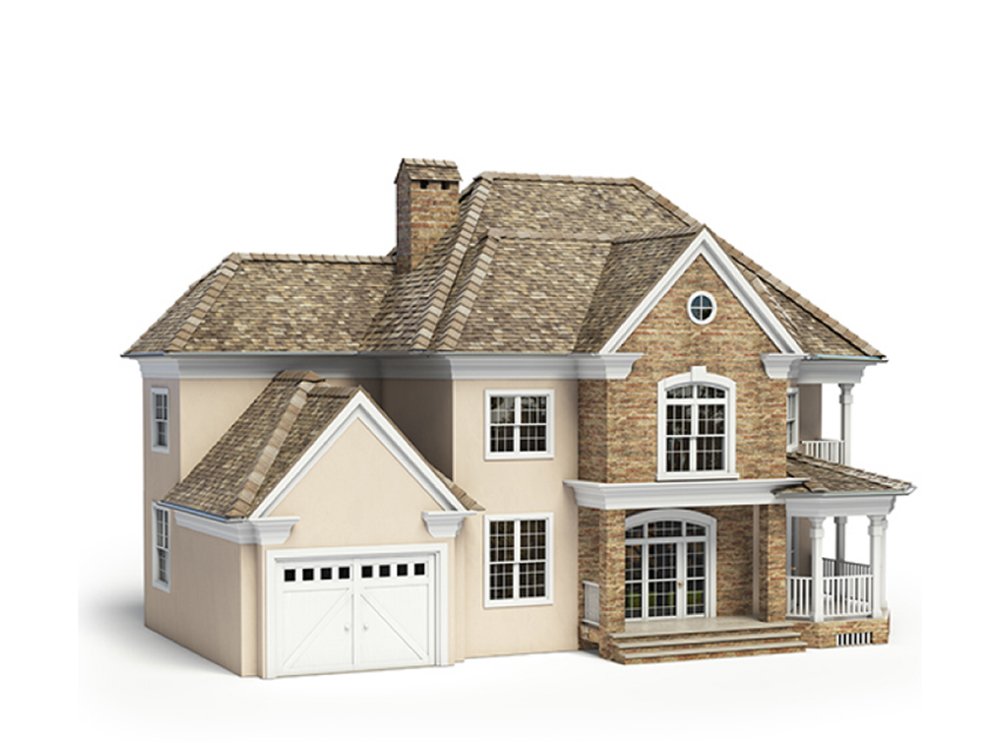 How long do rubber roofs last?
Generally speaking, if installed correctly by a professional, rubber roofs can last up to 25 years or more. TPO & EPDM can last between 20-25, and if TPO has a fiberglass reinforced top layer it can potentially last longer than that.
Costs to install a rubber roof
Unfortunately, any roofer will tell you that installing roofing on a flat or low slope roof is tougher than a normally pitched one. It requires more bending, stooping and lifting, making the process much more strenuous, so labor costs will reflect that work. Additionally, the unique materials and their specific installation processes can jack up the price. 
On average, the price of roofing a flat or low-sloped roof can be the same or more than roofing a traditional pitched roof. However, most homeowners regard this price as a necessary evil, since rubber roofing will last longer than traditional roofing material, like shingles, shake, or metal.
We note that your first step after deciding on rubber roofing should be to hire the right rubber roofer, like Kingdom Roofing. Whether your roofing is installed correctly or not will determine its longevity.
While pitched roofs are usually designed to cause any debris or water to slough off of their sides, flat roofs are not and thus require comparatively more consistent maintenance. 
You should regularly inspect your flat roof for any damage (like crumbling or cracks), debris, or pealing. After your inspection, you can do some gentle cleaning with a mild detergent and a mop after clearing off any debris, or you can contact a professional to assess your situation if you discover any damage.
Gutter care is also an essential upkeep you'll have to take care of. Once a year, gently clear out your gutters and check for any damage like sagging, leaking, or cracks. Well-maintained gutters are essential for predicting your home investment.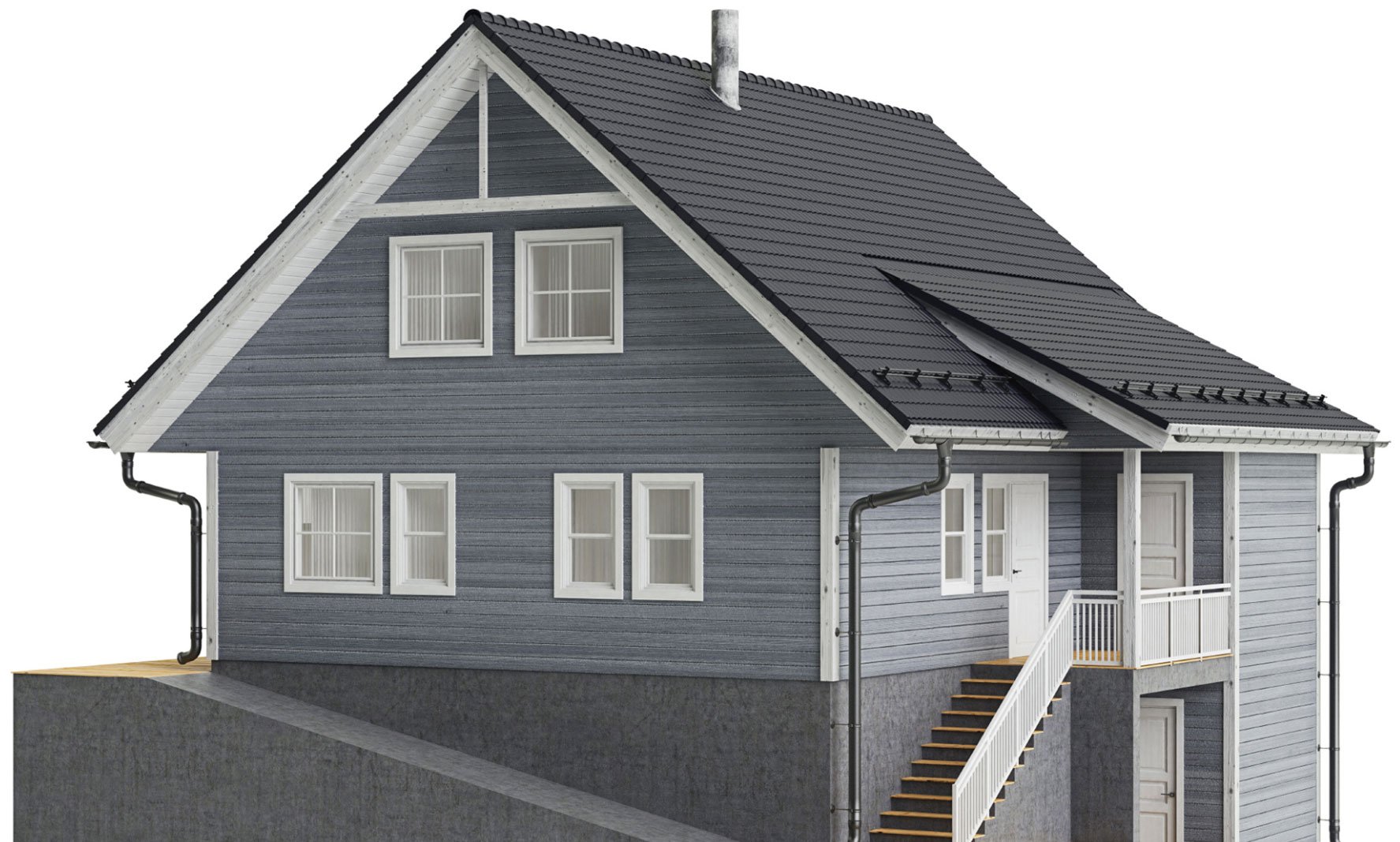 Overall Advantages of Rubber Roofing
Rubber roofing is a long-lasting, economical, and environmentally friendly choice for flat-roofed or low-slope roof property owners. Here are some advantages of choosing a rubber roofing material for your home.
It can last for 20-25 years

It's easy to clean and maintain

It's resistant to environmental factors like rain, hail, and UV rays

Repairs are easy, fast, and cost-efficient

It's 100% recyclable, and made out of recycled tires, sawdust, and slate dust. 

The rubber can be treated with fire retardant chemicals while it's formed, so it'll be fire resistant. 

Rubber roofing can withstand extreme heat or cold without sustaining damage. 

It's incredible flexible and impenetrable by water
Overall Disadvantages of Rubber Roofing
There are relatively few drawbacks to rubber roofing, but they can be make-or-break for some property owners. Most EPDM is black, making it energy inefficient since it will cause your house to feel hotter in seasonally warmer months. 
However, this can be counteracted with a coat of acrylic paint, which is actually recommended to improve a roof's longevity. Additionally, finding a roofer that specializes in rubber roofing can be difficult, and employing the wrong roofer can lead to flaws in your roof. 
Kingdom Roofing can help you weigh all your roofing options, and make recommendations as to what rubber roof would work for you.
Alternatives to Rubber Roofing
While rubber roofing is a great choice and has many applications, it's not for everyone. Here are some alternatives to rubber roofing that may be better for you:
Start Your Roofing Journey Today
Remember: no matter what your choice of material is, you should always research a capable roofing contractor and manufacturer. If one or both are flawed or illegitimate, it can lead to a lack of return on your roofing investment and even damage the structural integrity of your building.

FAIR PRICING, EXCEPTIONAL SERVICE
Trust your home's restoration to the pros - An Owens Corning Platinum Preferred Contractor
Platinum Preferred isn't just a fancy term.
Less than 1% of roofers in Indianapolis have qualified for Platinum Preferred status, awarded to companies who pass the rigorous Owens Corning Installation Workmanship Inspection. So what do you get out of it?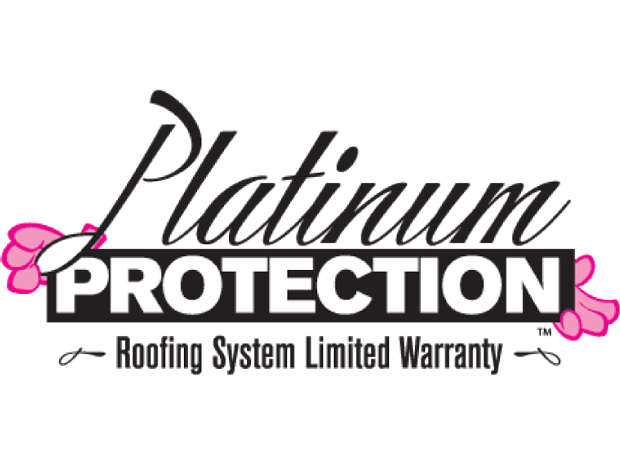 1. An additional level of warranty coverage available.
Platinum Warranty available and only offered by less than 10 roofers in Indiana.
2. Exclusive financing options and offers available.
No matter the project size or budget available, we've got the perfect plan for you.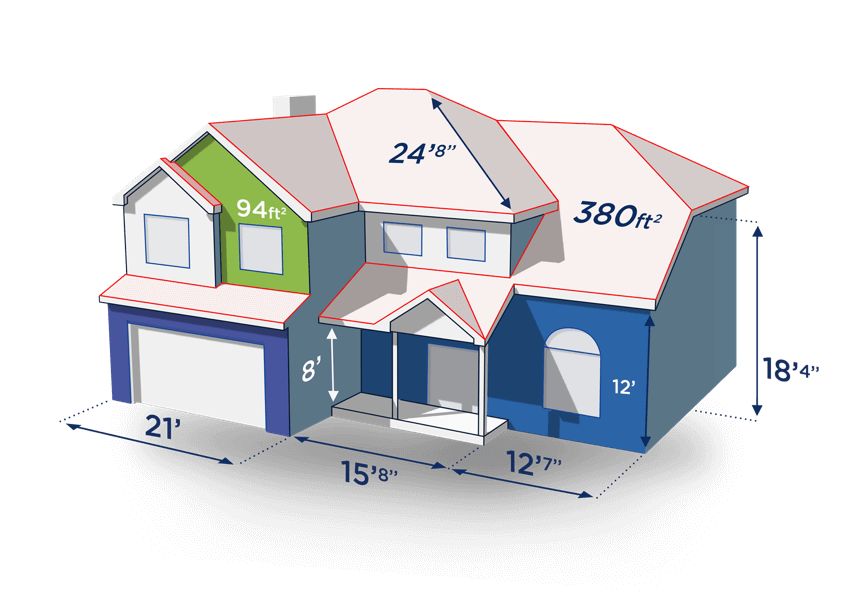 3. Free interactive 3D visualization of your project.
See exactly how your project will look and test out design options before spending a dime.
FREE 3D HOME REMODEL RENDERING - $1,500 VALUE!