ROOF REPLACEMENTS • NEW INSTALLS • REPAIRS
Gable Roofing in Indianapolis

Among Indiana's top 1% of contractors awarded Platinum Preferred by Owens Corning.
When it comes to a house's roof, it should be appealing, structurally sound, and prove durable against seasonal weather in your area. To meet these needs, most roofs are designed with a slope so that debris, snow, water, and rain can drain off without pooling and causing structural damage. 
A such roof design that's extremely popular is a Gable roof. Its peaked plan satisfies a house's need to protect itself, while offering a multitude of styles to meet anyone's design requirements.
Types of Gable Roofs
Given that the design of a gable roof is so malleable, there are tons of different designs out there. However, here are some common ones you're likely to see:
Front Gable Roofs
Whenever the roof at the face of a house is in the shape of a triangle, this is a front gable house. 
Dutch Gable Roofs
This roof style is a combination of a hip roof and a gable roof. A hip roof looks similar to a pyramid with all sloped sides, a Dutch Gable Roof will take this design, cut off the top half, and place a Gable roof on it.
Gambrel Gable Roofs (also called Box Gable Roofs)
This is a common barn roof. Its design starts with two planes meeting at the house's top ridge, and they descend towards the ground at a slope. However, an edge is placed halfway down these planes, and the continuing roof plane sloughs downward at a steeper slope degree than the top half.
Classic Gable Roofs
This design is just as it sounds: the roof consists of two sloping planes that meet at a ridge-line, creating a house with two triangular faces.
Cross Gable Roof
This is a great choice when a homeowner wants their house to have different wings. Basically, an architect takes two gable roofs and intersects them at a perpendicular angle. This creates a front gable roof face of the house, and two wings that can function as garages, extra rooms, or any other housing accoutrement.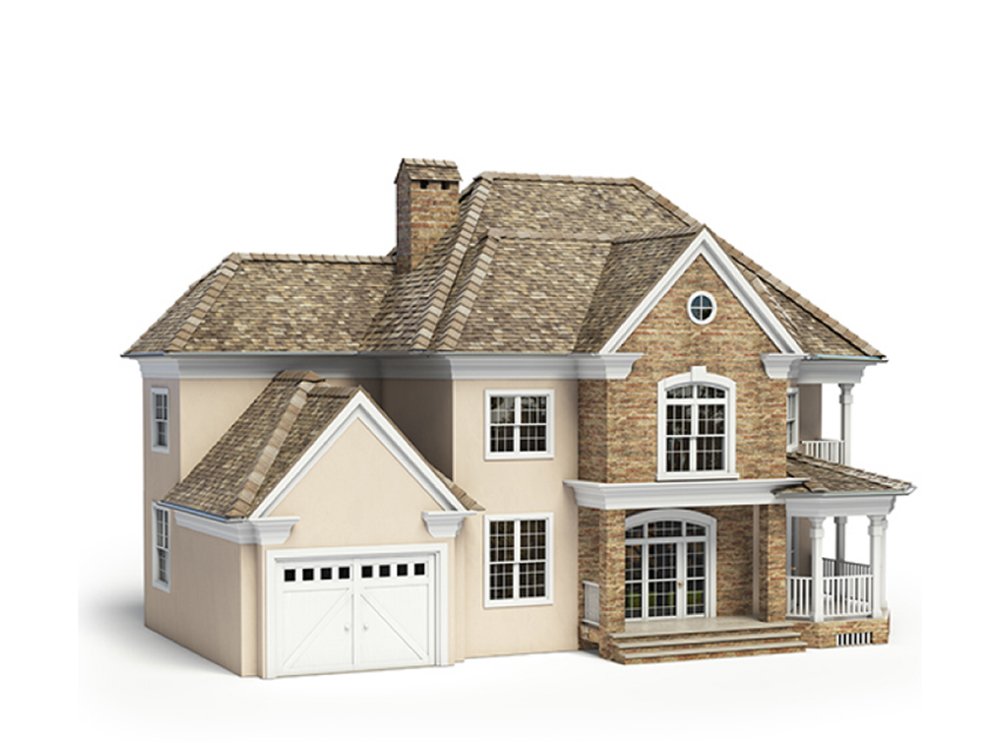 Advantages of a Gable Roof
Gable roofed houses are popular for a reason. It's simple design makes it easy and less expensive to construct, while providing extra space for attics, garages, and other facilities. Gable roofs are also great for:
Easily shedding water and snow which can prevent leaks and structural damage.

They allow for more ventilation in an attic or vaulted ceilings

They are more weather resistant than flat roofs

They can be covered in almost any type of materials including

asphalt shingles

, shakes, terra cotta,

metal

& clay or concrete tiles. However if the roof also contains hips and valleys, it should either be shingled with metal to prevent roof leaks.
Disadvantages of a Gable Roof
As noted above, Gable Roofs are great in wet or cold climates, but they're not ideal for high winds. This is because they can have a steeper pitch (slope) than most roofs, making it easier for wind to reach up under the sides and lift the roof from its foundations. Thus, it's not a recommended design for tornado affected areas.
Choosing the Right Roof for You
Gable roof styles are a classic design that can be adjusted to meet any homeowners needs. However, one should always take their home town's seasonal weather, budget, and home expectations into consideration before building their homes. Contact Kingdom Roofing today to discuss your options.

FAIR PRICING, EXCEPTIONAL SERVICE
Trust your home's restoration to the pros - An Owens Corning Platinum Preferred Contractor
Platinum Preferred isn't just a fancy term.
Less than 1% of roofers in Indianapolis have qualified for Platinum Preferred status, awarded to companies who pass the rigorous Owens Corning Installation Workmanship Inspection. So what do you get out of it?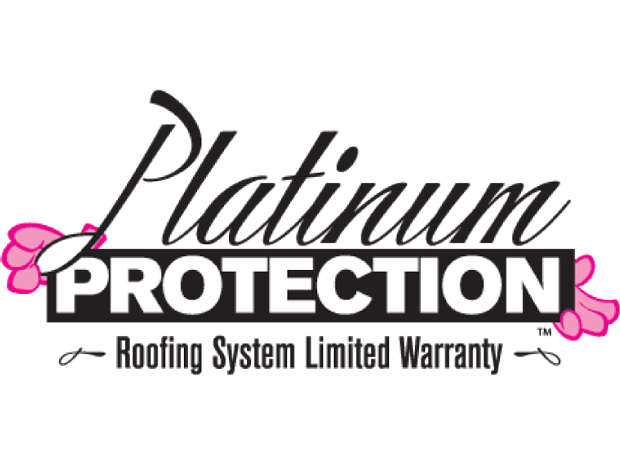 1. An additional level of warranty coverage available.
Platinum Warranty available and only offered by less than 10 roofers in Indiana.
2. Exclusive financing options and offers available.
No matter the project size or budget available, we've got the perfect plan for you.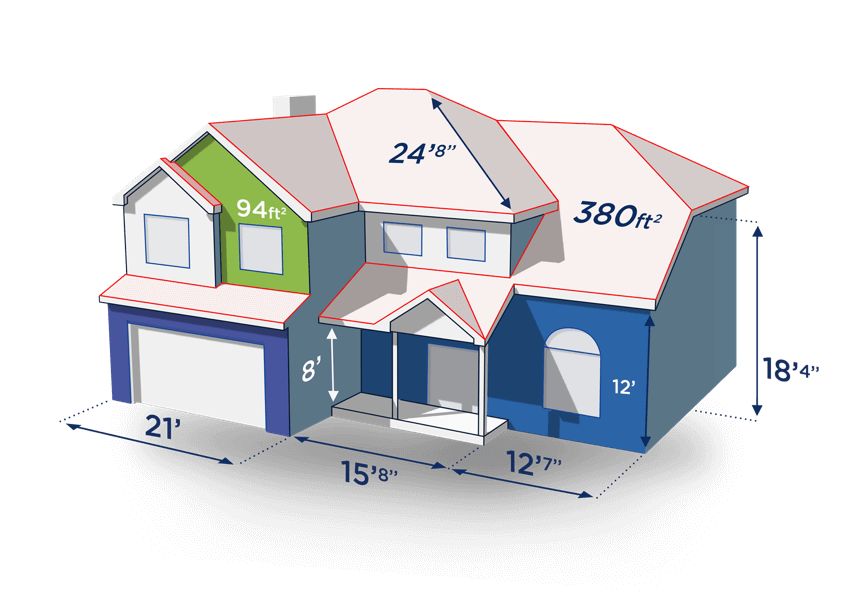 3. Free interactive 3D visualization of your project.
See exactly how your project will look and test out design options before spending a dime.
FREE 3D HOME REMODEL RENDERING - $1,500 VALUE!