Your local remodeling experts
Roofing Contractor in Carmel, IN
Among Indiana's top 1% of contractors
awarded Platinum Preferred by Owens Corning.
Carmel's first choice for all external remodeling projects including roofing, siding, windows & doors.
We provide top-notch craftsmanship for your residential and commercial roofing and exterior remodeling needs in Carmel, IN.
Our benchmark for success is firmly rooted in our client's happiness. Our goal is to provide quality, innovative, and tried and true materials to all of our exterior projects in Carmel, IN and surrounding areas.
Your go-to source for all exterior
remodeling projects including:
Roof Repair
Roof Vents & Roof Ventilation
Roof & Ice Damage
Roof Snow Removal
Wood Rot Repair
Roof Replacement
Energy Efficient Windows and Doors
Window and Door Installations
Shingle Roofing
Tile Roofing
Metal Roofing
Hail Damage and Insurance Claims
Single Ply Commercial Roofing
Local reviews from Carmel, IN
Local Reviews
for Carmel, IN
Kingdom Construction
Rated
3.0
out of 5 stars based on
1
customer reviews
Powered by Build12 Contractor Network
---
Quality work - Poor clean-up
Hail damage repair

-

Carmel

,

IN



Review of Kingdom Construction
In the end, we thought the quality of the work was good. However we were less than impressed at the sub contractor's attention to detail and overall job performance. The roofing crew left trash scattered about our yard and we ourselves found over 150 roof nails in the yard and driveway. We were lucky we didn't get a tire puncture or a nail in our foot or injury to our pets. Unacceptable effort in that regard. The gutter crew (different than roofing crew) left job without securing section of gutter to house and we had to call them back to return to finish the job. Again, very poor attention to job completion.
---
Response from Kingdom Construction:

Judy and Phil, I am grateful for your honest review. I am disappointed with your experience with our cleanup of the nails. That is not acceptable by our standards and is an oversight by our team that I apologize for. This is not a common experience that our client's have, but this feedback is taken very serious as safety is always first, as well as respect of your property. Our General Manager will be contacting you as a follow up. We will send a team out for another magnetic nail sweep and a 2nd quality control inspection to make sure that every aspect of our build is to our standards as well as yours. Let me offer you a $100 gift card to dinner for the two of you as an apology for you taking the time out of your day to clean up the nails. Once again, my most sincere apologies. I am so grateful to have you as our customer and part of the Kingdom Family. We will be reaching out soon. Kindest Regards, Daniel Young -Owner
---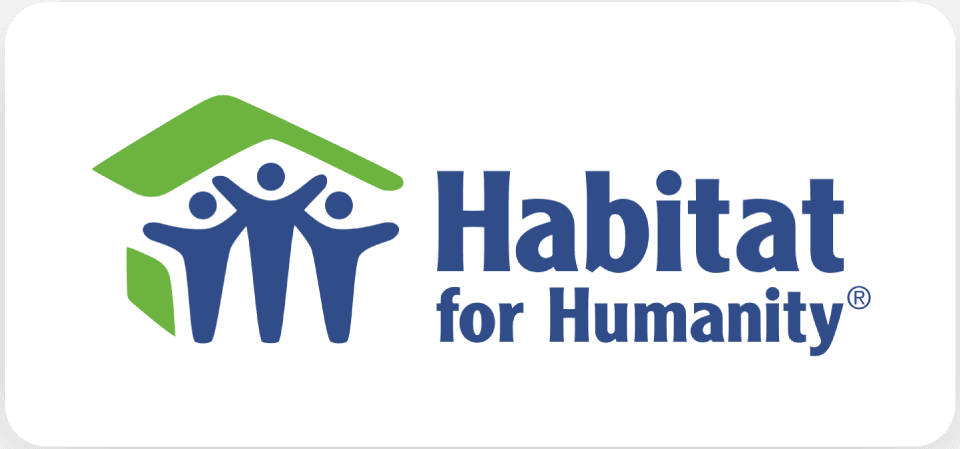 Giving back is a part of our business model. Learn more about how we provide repairs to nonprofits, churches, and residents in need.
*Image courtesy of Habitat for Humanity Indiana